Background
Traditional hardware-based products (such as graphing calculators) can have long development and manufacturing cycle times. While specialized toward secondary Math & Science education, they tend to require training in order for users (teachers and students) to accomplish various tasks needed by different subjects and curriculum. Designing an embedded interface (at 320x240) to quickly and easily accommodate those needs is challenging.
With the introduction of touch-based devices and app architecture into the EdTech space, specialized applications provided more streamlined, focused experiences that required little to no training and represented a real disruption to traditional business models.
Sketches & Ideation
Low & hi-fidelity designs for a touch application version of TI-Nspire graphing software.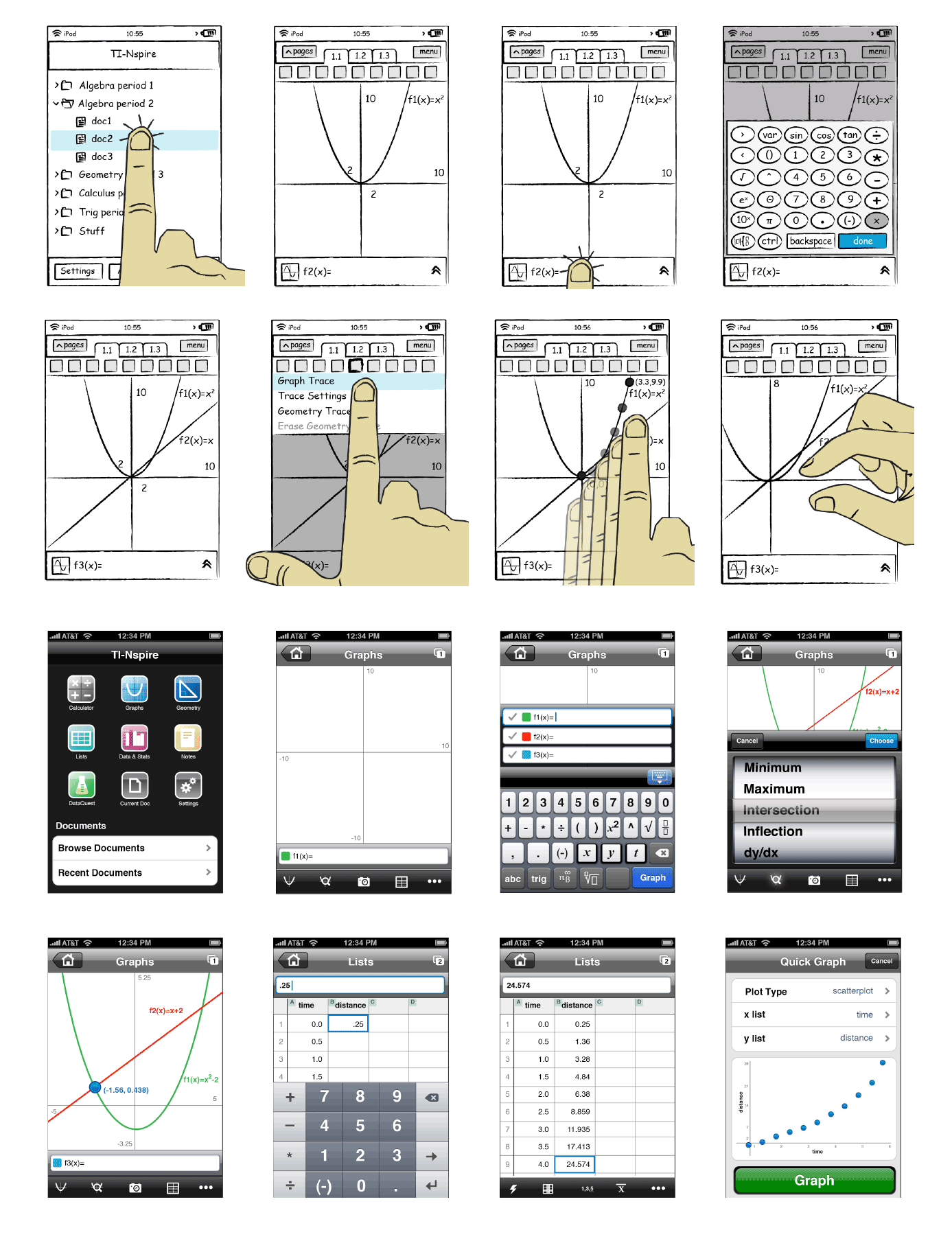 Portfolio of specialized Math & Science tablet apps covering Biology, Physics, & Algebra.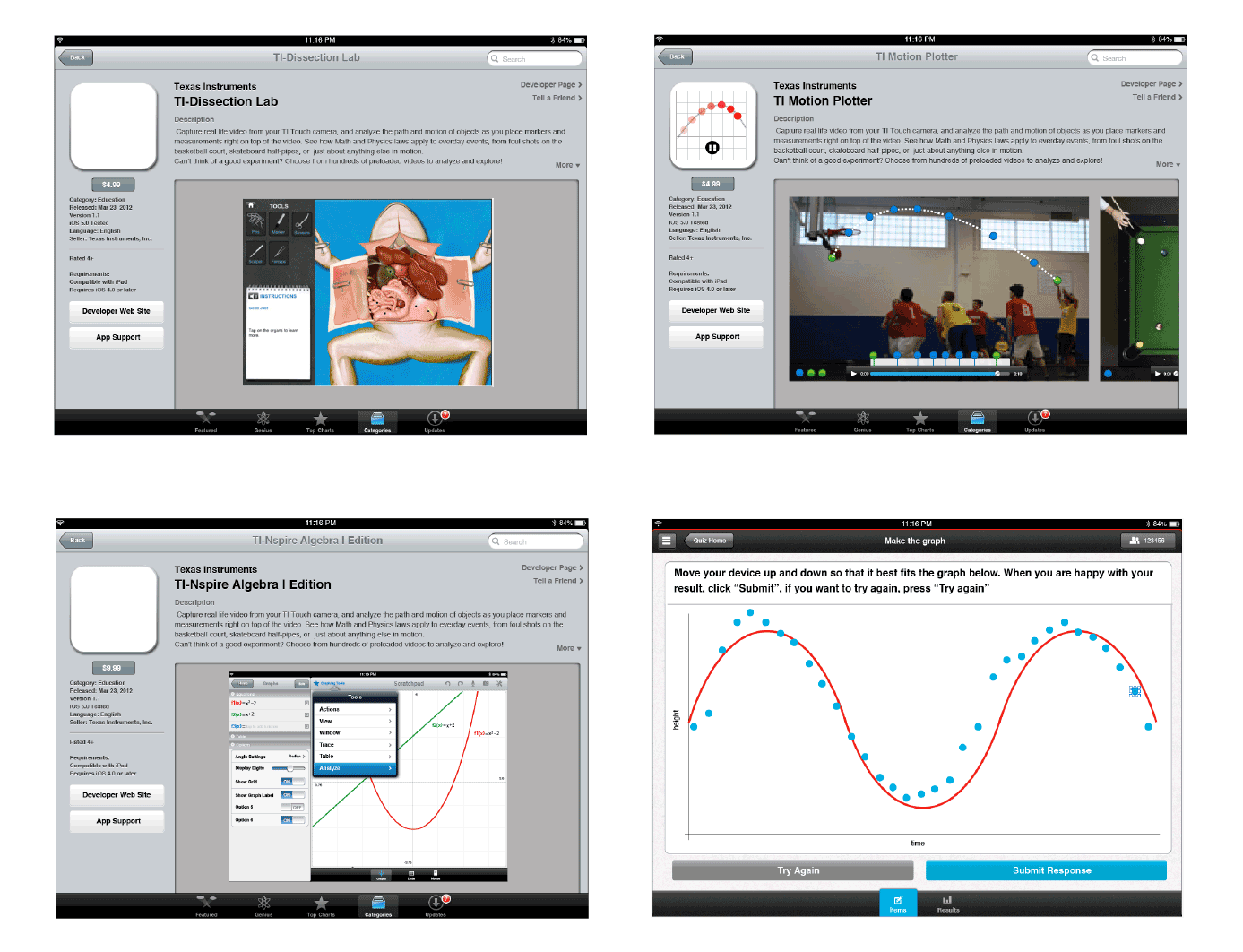 Tablet based polling and formative assessment application with custom keyboard.